Gardening Services Stockwell sw8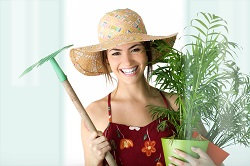 Achieving Your Garden Dreams with Our Team
Do you have a vision for your garden, but aren't quite sure how to make it reality? Look no further than Gardeners Stockwell! Our experienced gardeners will craft the perfect outdoor space for your home or commercial property. We'll work with you to create a garden that not only meets your needs, but also reflects your dream outdoor design.
We understand that every space is different and requires its own individual attention - so take advantage of our complimentary consultation and let us help you reach your goals. With years of experience in designing and managing gardens, we can provide exceptional advice on the best plants and landscaping solutions for your budget.
Whether you prefer a vibrant, classic or modern garden style, our skilled team has the eye for detail and creativity to transform your outdoor space into something remarkable. Don't wait another minute - contact us today and get ready to enjoy a lush garden oasis in no time!
Garden Maintenance Services Stockwell
When it comes to gardening services in Stockwell, Gardeners Stockwell has got you covered! Our range of gardening services includes lawn mowing, garden spraying, weed control, lawn repair, and much more. We offer a complete service for both residential and commercial properties.
Our garden maintenance services are designed to ensure that your outdoor space looks beautiful all year round. In addition to regular cutting, weeding and edging services, our experienced team provides expert care for trees and flowers - from planting seeds to pruning branches. We add nutrients to soil per season too; this allows them to develop strong root systems which promote healthy plant growth.
It doesn't matter if you simply want an attractive lawn or a stunning flowerbed - our team can help you achieve whatever look you desire! Plus, we use only the latest techniques and equipment available - ensuring quick results with minimal disruption to both the landscape and daily life. Whether you're looking for occasional maintenance or ongoing landscaping care in Stockwell, contact us today to get started on making your dreams come true!