Please fill out the details
we will get in touch
Any garden deserves an expert's touch form the best gardeners Stockwell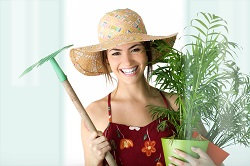 Throughout the SW8 region, Gardeners Stockwell has been paving the way for great reliable gardening. We can offer a whole range of gardening services all at highly competitive prices. There's no need to worry as to whether it's the right time of year either, because we can offer you our services all year round! Come and talk to one of our gardening professionals by either emailing or calling us, and you can be walked through all the options available.
Is your garden in a dreadful state and it needs special gardening care?
Do you despair each time you look out the window at your garden? Are you considering just bulldozing it and paving it over completely? There's no need to give up just yet! We are helping garden owners to realise just how easy it is to hire one of our professional gardening services in Stockwell. Before you do away with your lawn, allow us to provide some lawn repair. Before you pull out the flowerbeds, let us offer some weed control and planting! Our experts are on hand to answer any questions you might have. You just have to call us and we can handle everything for you.
Spring is a great time to spend in your garden, take a look at our landscaping ideas
It's never too soon to start thinking of spring. Spring is the time of year when new life begins to emerge, so it helps to have your garden in the SW8 area ready and prepared for those early months of the year. We have professional Stockwell gardeners who can advise you on planting the right bulbs and cultivating the perfect lawn. Our lawn mowing and garden spraying options are some of our most popular services during this season. There's still even time for a spot of landscaping, so get in touch today and see what we can do for your spring garden.
Pets and your garden often don't get along, ask our gardeners Stockwell for help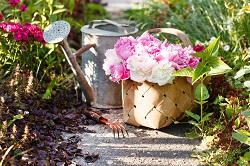 If you're thinking of getting a dog, you might want to also consider getting a professional gardening service into regularly maintain your garden! Although we love our four legged friends, they can tend to cause a bit of havoc in the back yard! Throughout Stockwell, we can provide a regular lawn planting service to rescue any lawn that may get dug up or trampled! We also offer SW8 garden design services for any area that become really out of shape, and we can also keep that grass in check.
Expert gardening care for commercial outdoor spaces
Does your business have an outdoor space or garden that needs urgent care? Maybe you have a public garden in the SW8 that needs regular care? Then get in touch as our commercial gardening services are incredibly good value for money. We have teams of experienced Stockwell gardening professionals who are fast yet skilled in their craft. Reliable gardening is what we're known for, so you can trust us to ensure your lawns, flowerbeds or paved pathways are kept in the very best condition.
Bring in the professional gardeners Stockwell!
Do you feel like you need a helping hand to truly make the most of your garden? There's no shame in bringing in an expert to provide lawn maintenance or landscape gardening every once in a while. So many of us lead busy lives, it's understandable that few of us get to spend as much time as we'd like tending to the garden! Throughout the SW8 region, our company has been helping out locals to realise the potential of their patios and flowerbeds. And what's most important, you won't break the bank if you hire us! Call gardeners Stockwell today to see what we can do for you and get a free estimate!


testimonials
what customers say
The vegetation was in great shape, really thrilled with the gardening service.
Ted Jamieson
It all went smoothly, the gardener had an accommodating nature and plenty of helpfulness on offer too. Superior quality at that!
D. Smith
I hired their landscape gardeners for artificial turf installation. I needed them to rip out my old grass too. They made short work of everything. I certainly had the right team of professionals put on my job from Stockwell Landscapers.
Charlie H
Outstanding performance! Extremely courteous, amiable, wise and incredibly skilled throughout.
Diana L.
I am thoroughly satisfied with Gardeners Stockwell's lawn mowing service; they put a lot of effort into it and you could see their dedication.
Gerald Maxwell
From what I've seen, there's no doubt that the folks working for Garden Maintenance Company Stockwell have some serious garden prowess - this is by far the best gardening service I've ever hired!
Reece Kyles
Hiring Stockwell Garden Designers proved the right decision when it came to restoring my patio after months of neglect during the winter season. Fast and effective work, absolutely no regrets! Would not hesitate to recommend them to...
Mosey
Stockwell Landscapers's lawn maintenance service has been part of our lives for five years now and we are still in awe at how great our lawn looks, not to mention how proficient they are at what they do.
Evans
We just employed them for garden landscaping and were pleased with the outcome. Thanks!
Elvis
I would recommend Stockwell Garden Designers after they rejuvenated my garden with their expert gardening services. They did a lot of work for a very reasonable price.
Shaniah Ali